Leaders of Hong Kong Series
The Leaders of Hong Kong Series (LOHKS) are events during which influential individuals such as CEOs, industry leaders, innovators and public figures share their vast knowledge and experience in order to expand the horizons and interests of students and young people across Hong Kong. A wide variety of topics are discussed, from possible future careers, to innovative ideas or social issues. The event aims to empower youths by giving them positive role models, inspiring them to become more creative and tenacious, and supplying them with skills for future pathways.
Gary Liu (Chief executive officer, south china morning post)
At the age of 33, Gary is the youngest CEO to ever lead the South China Morning Post. Prior to joining the Post, Gary was CEO of content aggregator Digg, where he tripled revenue and significantly increased traffic. He has also headed Spotify Labs, and is a recognised technology leader. Beginning his career at Google in Sales Operations, Gary quickly took up more responsibilities and tackled his professional challenges with humility. At this event, Gary discussed his background, and his view on young people in a changing business landscape. Understanding the cultural context that young Hong Kongers grow up in, he advised young people to explore and not always stay on tracks.
Matthias Li (Chief executive, Ocean park corporation)
Matthias Li is currently the CEO of Hong Kong's very own, internationally-renowned theme park, Ocean Park! At this event, he discussed what it's like to run a theme park in Hong Kong, and the ups, downs, and future of Ocean Park, as well as the future of careers. Having joined Ocean Park in 1994 as its Finance Director, Matthias worked his way up to the position of Deputy CEO and Chief Financial Officer, before being appointed CEO in 2016. As an industry leader, he is also Chairman of the Asia Pacific Regional Advisory Committee of the International Association of Amusement Parks and Attractions.
Jim Thompson, GBS (Founder & Chairman, Crown Worldwide Group)
Jim Thompson is the self-made billionaire behind international logistics giant Crown Worldwide Group. Starting the company with $1000, Jim has since led it to become the world's largest privately-held logistics company with operations in over 260 locations, employing over 5200 people worldwide. In addition, the company has expanded to include document management services and a wine cellar. Jim sits on the Board of many NGOs and government bodies; and continues to contribute back with humility. At this instalment of the Leaders of Hong Kong Series, Jim shared his stories, and his experiences of failure. He encouraged young people in this city to work hard and enjoy what we do.
LILY CHENG (former President of TripAdvisor Asia Pacific)
Aged 38, Lily Cheng is nothing short of amazing. Prior to being appointed President of TripAdvisor Asia Pacific, Lily served in various executive positions including Managing Director, China and Senior Director, Strategy & Business Development. In all roles, she was tasked with accelerating the growth of TripAdvisor in the region. Additionally, Lily is a successful entrepreneur. After graduating from the University of Cambridge with a Master's and Bachelor's in Engineering, she co-founded Splashpower, an electromagnetic technology startup, that pioneered wireless charging for mobile devices. At this event, Lily gave invaluable advice about stepping outside your comfort zones and taking risks. Sometimes, we just need to muster up our courage and get off the hill we're on, in search of bigger hills with better views.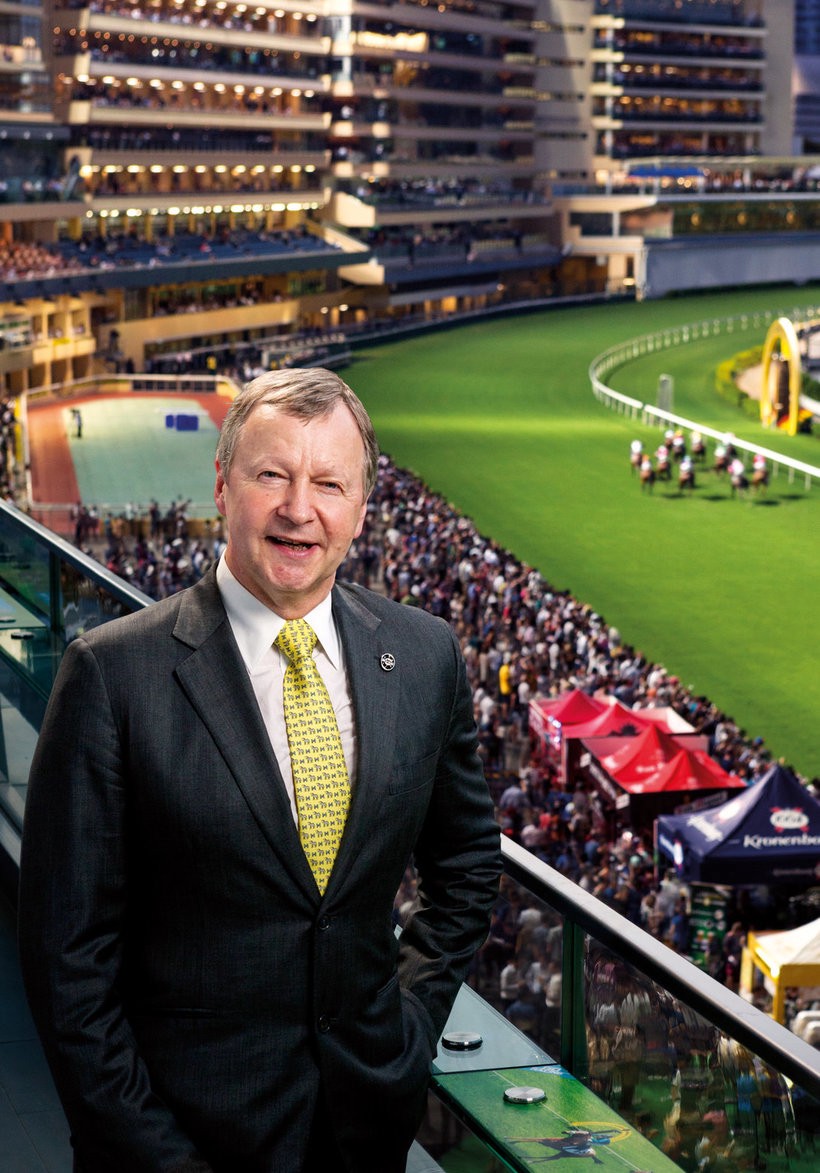 Winfried Engelbrecht-bresges, GBS JP (Chief executive officer of The Hong Kong Jockey Club)
Winfried Engelbrecht-Bresges is currently the intrepid CEO of The Hong Kong Jockey Club—spearheading the racing business into new and unprecedented heights. Winfried joined the Club as its Director of Racing in 1998. Subsequently, he was promoted to the position of Executive Director, Racing and in 2007, was appointed to his current position. Now in his 11th year as CEO, Winfried has never stopped innovating and transforming the Club into a renowned racing operator, and charitable benefactor. During his tenure, he has launched the Club's biggest capital project, the Conghua Training Centre, which is a world-class race training facility in Guangzhou, as well as significantly increase charitable giving to a record HK$7.6 billion! During the talk, Winfried gave advice on adding value to organisations, finding passion in what we do, and the importance of synergy between doing business and doing well for the community. Many brilliant questions were asked by the bright, young minds in attendance, including those about future plans for The Hong Kong Jockey Club HKJC in the large and untapped Chinese market and how it continues to be one of Hong Kong's greatest entertainment providers.